The ability to automatically generate word reports is included in all Expert package licenses.
If you are looking for a template to use for your client report, please check the bottom of the following page: Building LCA according to EN15978 Template.
What does this feature do?
This feature allows you to instantly create a word report based on your project data. This automatically generated report can then be edited accordingly and e.g. be used as your client report or shared with your colleagues.
How do you use this feature?
Navigate to the 'Results' page. When on the results page select 'More actions' and choose 'Generate Word report'.
Click on 'Generate Word Report'
Once you click the 'Generate Word report' it might give you a warning if you have multiple screens. Having multiple screens attached to your computer or laptop might affect how the report is generated. The word report will be automatically downloaded, after which you can open it and edit it according to your needs.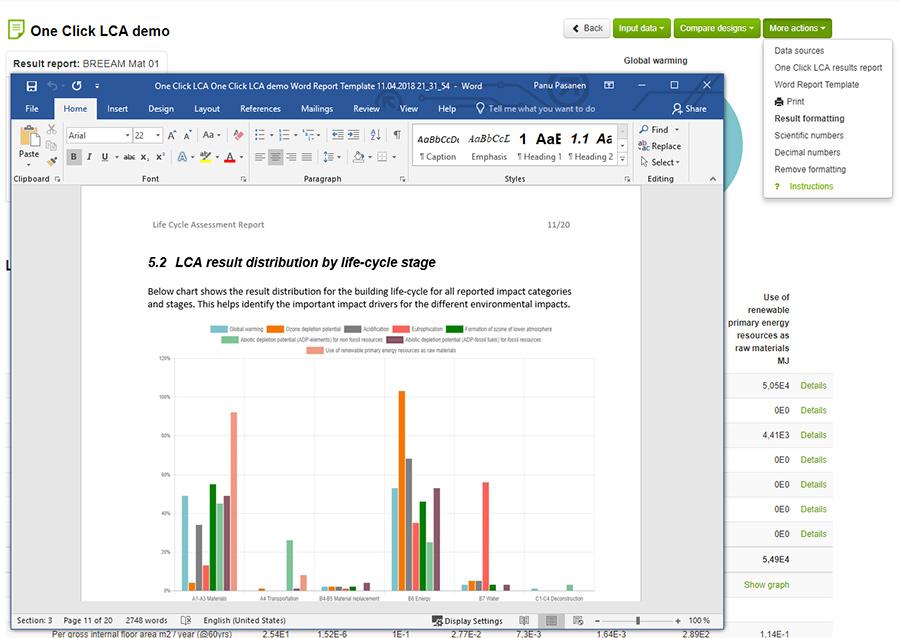 Generated word report with all your project data